An Easy To Use App Created By The Trade For The Trade
Developed For Contractors
Fill your trade job gaps by using this free platform to advertise a vacancy or to search for available Tradespeople.
Contractors can plan ahead by posting a job, quickly and simply to find quality Tradespeople.
If immediate additional labour is required to push on a project, Contractors can view Tradespeople who are available now.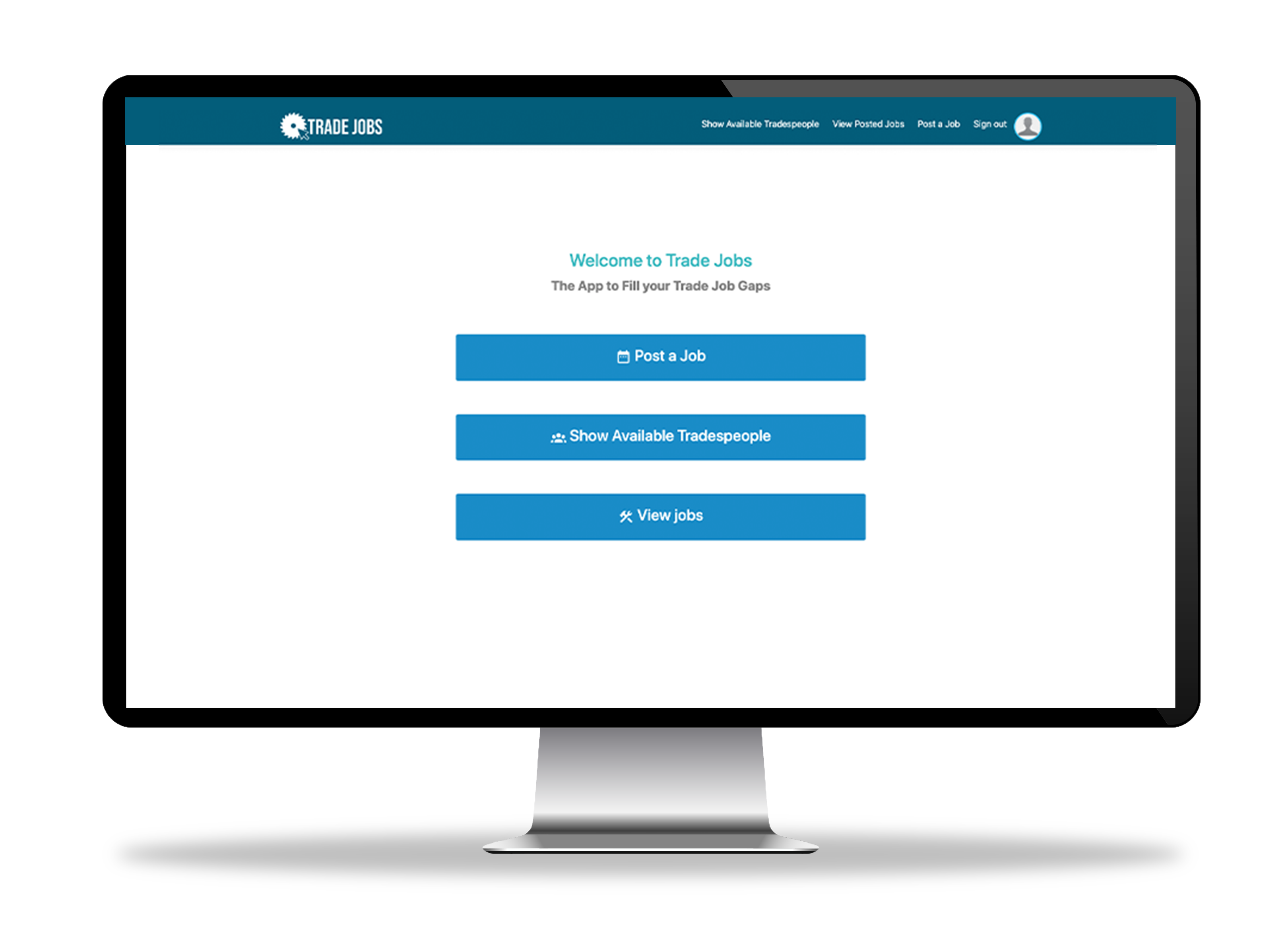 Designed For Tradespeople
Tradespeople can download and use the Trade Jobs App for free. Download now in Google Play and Apple App Store.
Download the app and simply add when you are available or search for current and future jobs.
No need for networking or sales, just focus on the live jobs on the Trade Jobs App.
Contractors simply post the details of the trade required, indicating the start date, job postcode and rates of pay.
Show Available Tradespeople
Contractors can view available Tradespeople that have immediate availability if additional labour is required to push on a programme.
Contractors can view previously posted jobs and repost if required.
Bricklayer
Building Services Engineer
Carpenter
Carpet Fitter
Cavity Insulation Installer
Ceiling Fixer
Construction Labourer
Construction Plant Mechanic
Construction Plant Operator
Crane Operator
Demolition Operative
Dry Liner
Electrician
Electricity Distribution Worker
Fence Installer
Gas Mains Layer
Gas Service Technician
Glazier
Heating & Ventilation Engineer
Kitchen & Bathroom Fitter
Landscaper
Painter & Decorator
Pipe Fitter
Plasterer
Plumber
Refrigeration & Air Conditioning Installer
Road Worker
Roofer
Scaffolder
Shopfitter
Steel Erector
Steel Fixer
Steeplejack
Stonemason
Thatcher
Tiler
Welder
Window Fitter
Wood Machinist